10K Charity Paddle
June 02nd, 2022
We would love to have you at our 10K Annual Charity Paddle!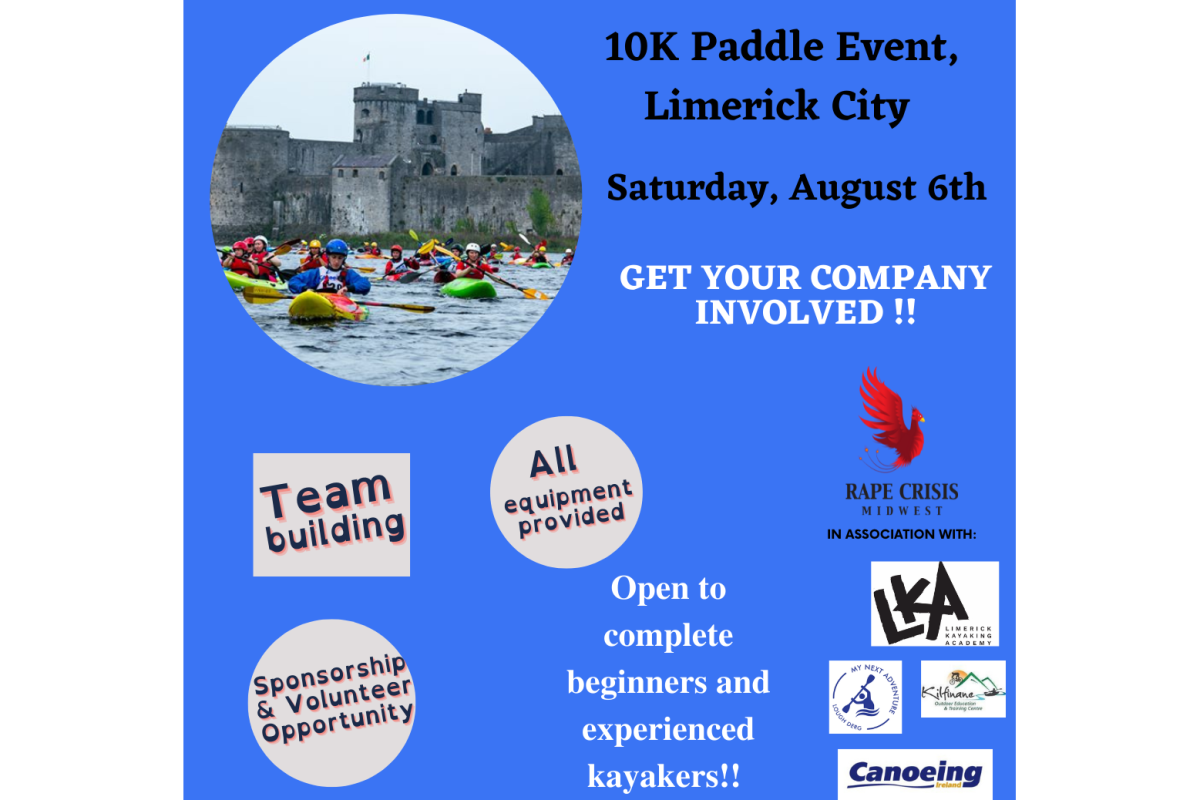 After winning the Canoeing Ireland 'Event of the Year' in both 2020 and 2021, we are delighted to be hosting our annual 10k charity paddle again this year. 2022's paddle will be our 7th year. It is organised in conjunction with Canoeing Ireland, Limerick Kayaking Academy, and other various organisations.
The event will take place on Saturday 6th of August this year. Participants will start from the Shannon Rowing Club in Annacotty and make their way down the River Shannon into Limerick City. This event is open to beginners, with full equipment and instructions provided!
Verena Tarpey, Rape Crisis Midwest "This annual 10k kayak has become a regular fixture on our events calendar every year. It attracts visitors from not only the Midwest, but across the country. We are also delighted to partner with various organisations in Limerick which has resulted in the event becoming very much a community effort"
The entry fee is €40 for those renting a kayak/equipment and €20 for those who bring their own kayak. We hope to see all of you there for an exciting day full of activity and fun! Click here to book your spot.
There is also a chance to book a spot on our two-day kayak training course on the 24th and 31st July which includes admission to the 10K charity paddle! Click here to book your spot for the course.
Return back to News