Latest News at Rape Crisis Midwest
Annual Quiz Night has gone virtual
Save the date, Friday, 13th November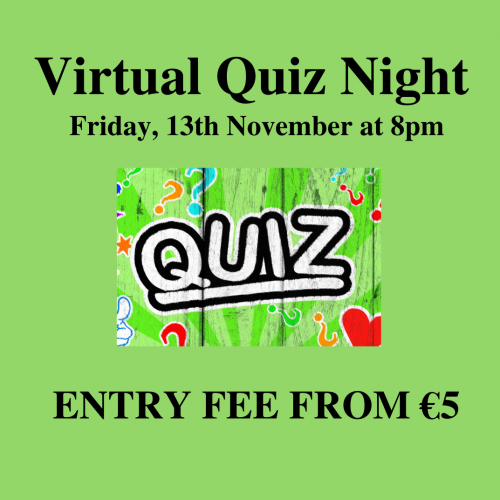 For the last 7 years, we have hosted a quiz night at Thomond Park, raising up to €15,000 annually. This year, our committee has organised a 'virtual' quiz, just €5 to enter along with an online raffle also costing €5 per entry. Please book via this link - click here
All those who enter will be sent a link two days before the quiz. The quiz wil be conducted by means of an app - there are 8 rounds of 10 questions. Each question will be accompanied by 4 possible answers. Each player/family has 30 seconds to answer each question. Afer each question, there will be a 20 sec break until the next question appears. After round 4 will be a short 10 min break. A raffle will also be held at this point. The quiz rounds are Science, Geography, Sport, Movies, Famous Quotes, Music, General Knowledge and a Children's round. You might want to have your young ones around for this round!!
There will not be a cash prize this year as the quiz is online. However, raffle prizes include a €250 Dunnes Stores Gift voucher.
Our fundraising income has been impacted enormously this year and our budget deficit is significant, in the region of €120,000 this year. Despite this, we have continued to provide all services at our centres. We are asking our supporters to please support this event.
Return back to News