Client Testimonial for Rape Crisis Midwest
March 09th, 2022
Read one of our client's testimonial for Rape Crisis Midwest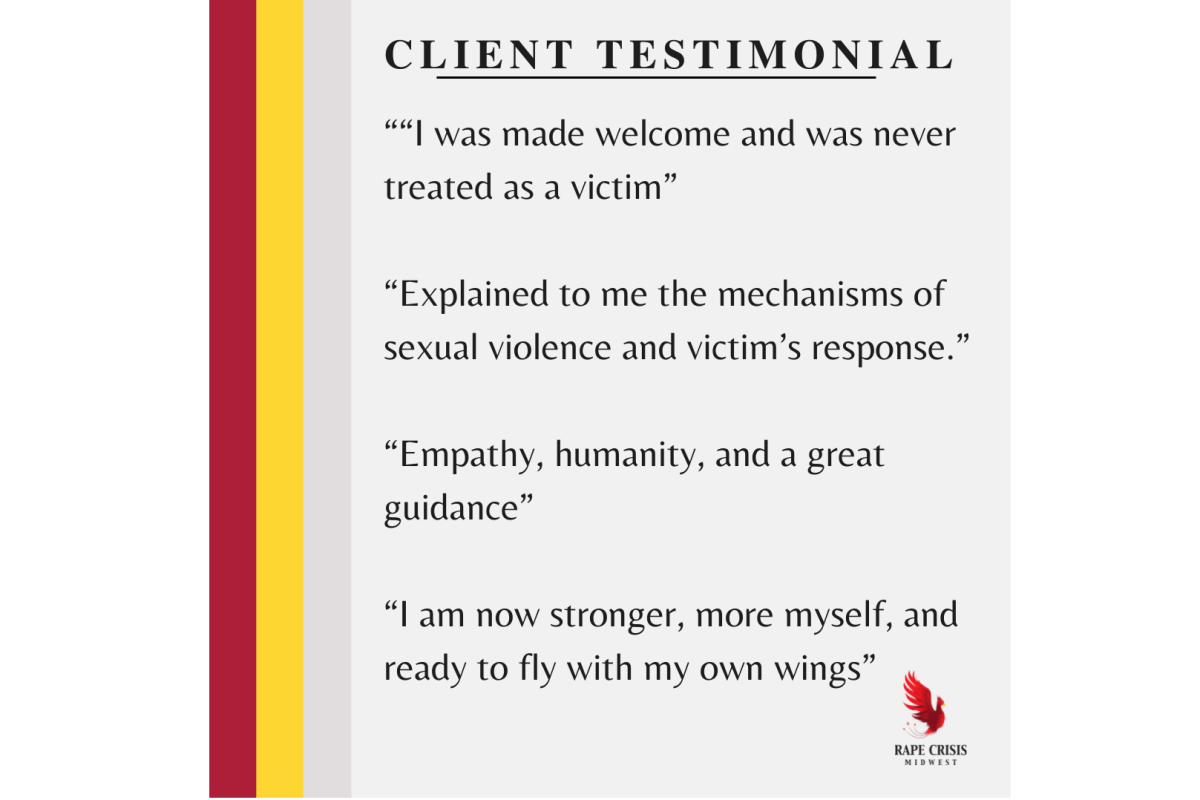 One of our wonderful, brave clients has written a testimonial for Rape Crisis Midwest. It is so amazing to see the impact we can have on people's lives; we are always here to help. You can read the full testimonial below.
"I contacted the RCC in order to get well needed help to report the person who attacked me in the past to the Gardai. I was indeed too scared to go to a Garda station to do so. From the first lady who answered the phone to the different psychologists who listened to me in therapy, I was made welcome and was never treated as a victim, which was important to me, but as a client instead, as we are called here.
Empathy, humanity and a great guidance were what I was looking for, and got.
The first time I drove to the RCC and read the word "rape" on the wall as well as "crisis centre" was quite overwhelming; I had avoided to pronounce this word for so long and I didn't know I had it in me to go there, never mind talking to the Gardai. The Director herself organised the meeting with the Gardai and brought me after they left her famous cup of tea, along with reassuring and kind words.
I then got therapy over a number of years and have now finished. My fantastic therapist was always there for me, including once, outside working hours, at a time of great distress to me. She reassured, guided, and helped me calm down.
I am now stronger, more myself and ready to fly with my own wings, with the knowledge that I can ring them anytime to get emergency therapy session if I collapse again.
I could never thank my psychologist enough for all the hours she patiently listened to me and explained to me the mechanisms of sexual violence and victims' response. I feel I grew up and re discovered myself.
Thanks also to everyone who gave me the emergency therapy sessions when needed, last but not least, thanks to Miriam who organised the meetings with the Gardai. Ladies, you are part of a lifeline and are all working in sometimes difficult situations, you hear sad and violent stories and yet your smiles and warmth contribute to help each person who enters the RCC's threshold feel welcome and above all safe."
Return back to News