Sexual Violence Specialisation Training for Counsellors
Applications are now being accepted for this course starting in September 2017
This is an intensive 9 module course for those who are interested in joining Rape Crisis Midwest.
The course will explore issues arising in working as a counsellor with male and female clients who have experienced rape, sexual assault, child sexual abuse or sexual harassment.
The course will run one weekend a month from September 2017 to May 2018
Year 2017
September 2nd & 3rd -October 7th & 8th -November 4th & 5th -December 2nd & 3rd
Year 2018
January 27th & 28th -February 24th & 25th - March 24th& 25th -April 14th & 15th -May 12th & 13th
Issues Covered on the Course include:
Counselling issues in the aftermath of rape and sexual assault
Dynamics of child sexual abuse
Issues in sexual abuse counselling
The RCC approach to counselling
Vicarious trauma
Medical and legal issues
Working with addiction and self harm
Stages in Recovery
The Trainers:
Rape Crisis Midwest Trainers are accredited by the Rape Crisis Network Ireland (RCNI) as trainers, as well as having their own professional qualifications. The RCNI training accreditation guarantees long years of experience in the trauma field both as a counsellor, and as a trainer.
Course Requirement
This course is open to qualified counsellors who have an interest in expanding their knowledge to better equip them to work with clients who have experienced sexual violence.
We welcome applications from those with a genuine interest in our work. All participants are required to have the ability to reflect on themselves and their practice as counsellors and be open to the journey which the course will bring them on.
Participants must be over the age of 28 years. Candidates will be interviewed prior to selection.
Course Fee: Euro 1,800 A non refundable deposit of €300 will be required on acceptance of a place.
How to apply
Download Application form
Download Flyer for course
Closing date for applications is Friday 23rd June 2017
RAPE CRISIS NETWORK IRELAND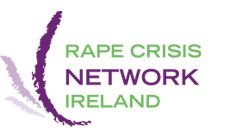 RAPE CRISIS MIDWEST