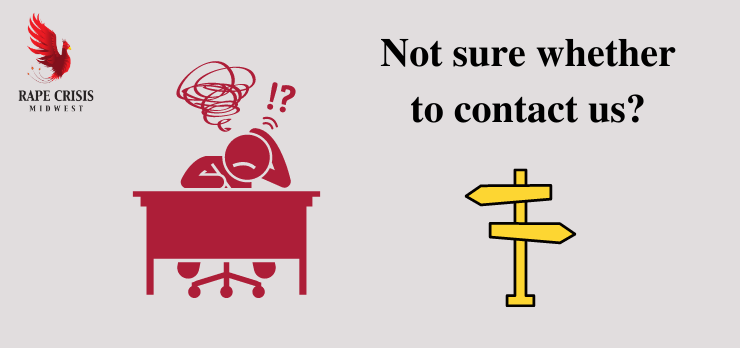 Not sure whether to contact us?
Our centre is open to men and women who have survived any form of sexual violence whether it happened in their childhood some years ago or more recently. We would reassure anyone, who needs our support that our centre is open to them.
Every situation is unique to the individual, and we would suggest that once you contact us so you can discuss what your needs are. Some wish to talk a few things over on the phone with a staff member. For others, they may like to attend our centre for ongoing counselling or to avail of the Court and Garda Accompaniment or SATU services. Others are ringing on behalf of a friend, family member or client.
Our freephone number is 1800 311 511 – email us on [email protected], or contact us through social media platforms. In most cases when you call, Miriam, Catherine or Verena will answer your call.
See below some links on our website for various pieces of helpful information.
Advice for supporters and professionals
Garda or Court Accompaniment Services