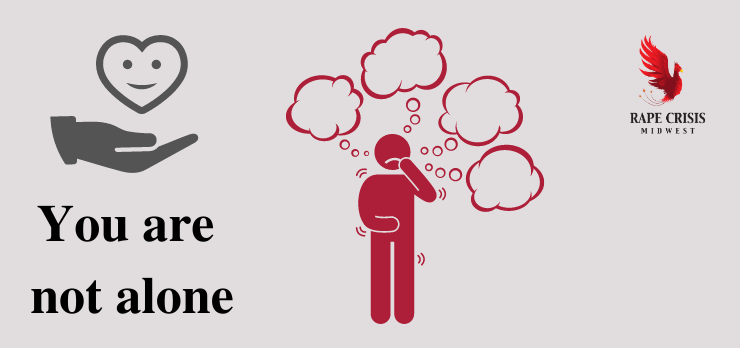 If you have been recently raped/sexually assaulted, please get in touch with us. We can guide you through the options and give you advice on reporting, obtaining a forensic medical examination, advice on aftercare. You don't have to report the assault to the Gardaí if you don't want to. You may need time to think about what has happened to you.
Contact us on
1800 311 511 ( office hours)
email

[email protected]

send us a DM
There is also a 24 hour National Helpline accessible by ringing 1800 77 8888
If you want to obtain a forensic medical examination in the Midwest, this is available if a complaint is made to the Gardai following a rape/sexual assault. The forensic service is activated by the Garda in the Midwest and takes place at UHL. A support worker from Rape Crisis Midwest will be present to guide you through and provide emotional and psychological support. In this event, contact the Garda on 999 and this will activate the process. They will guide you and get in touch with our centre.
If you wish to obtain a forensic medical examination but do not wish to report the crime, then you can do this by calling the other SATU services across the country where this service is offered. The nearest one is Galway (087) 63 38 118 weekdays 8am to 4pm or 091-524222 after 4pm or weekends, ask for SATU